As requested and yearned by a lot of members
we have decided to start the
"Latest Active Forum Threads"
-Feature at the main page (Home) of TrueToro as of today and earlier than originally planed. We have added a screenshot to the news, so you can see how it is looking like and what it does: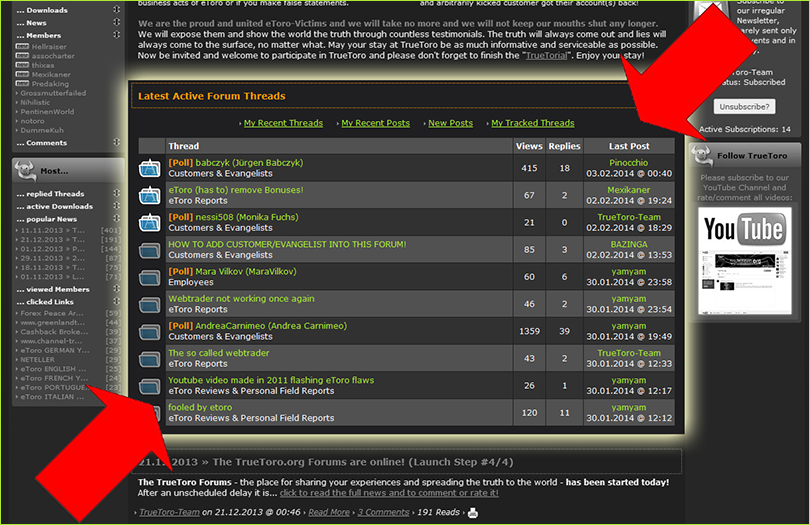 From now on you
can see and access the latest active forum threads
directly on the start page
, without the need to enter the forum first to check for new posts and threads!
Currently you can see the
10 latest active forum threads
, but we may increase the number if it will become necessary in the future.
NEW!
From this "panel" you can directy access and check in addition:
All your Recent Threads
All your Recent Posts
All your Tracked Threads
We hope you like it and appreciate if you rate and comment this news!
Regards
TTT (TrueToro-Team)